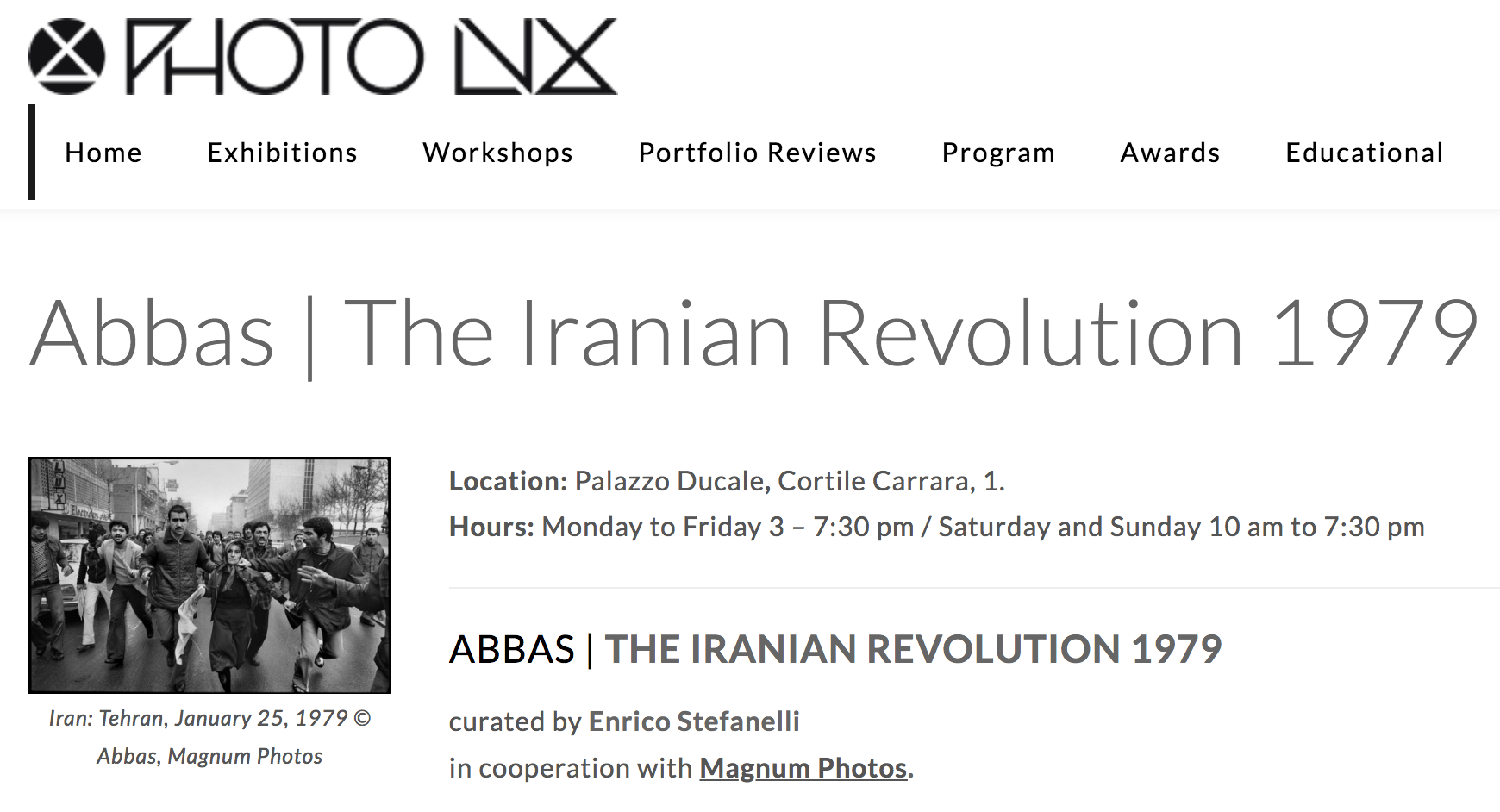 The Photolux Festival in Lucca, Italy pays hommage to Abbas with a solo exhibition of his work on the Iranian revolution.
From November 16 to December 8, 2019.
Palazzo Ducale
Cortile Carrara, 1
55100 Lucca,
Italy
Opening hours:
3 – 7:30 pm, Monday to Friday
10 am to 7:30 pm, Saturday and Sunday
http://www.photoluxfestival.it/en/abbas-the-iranian-revolution/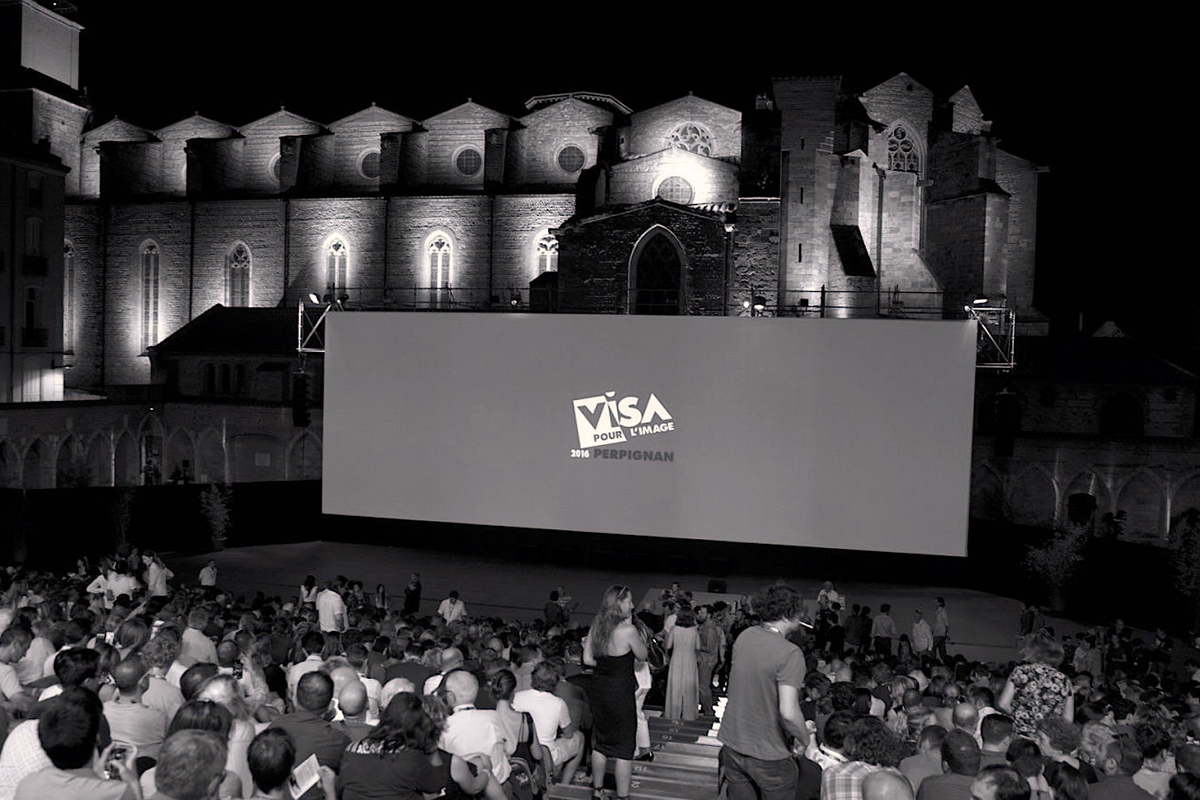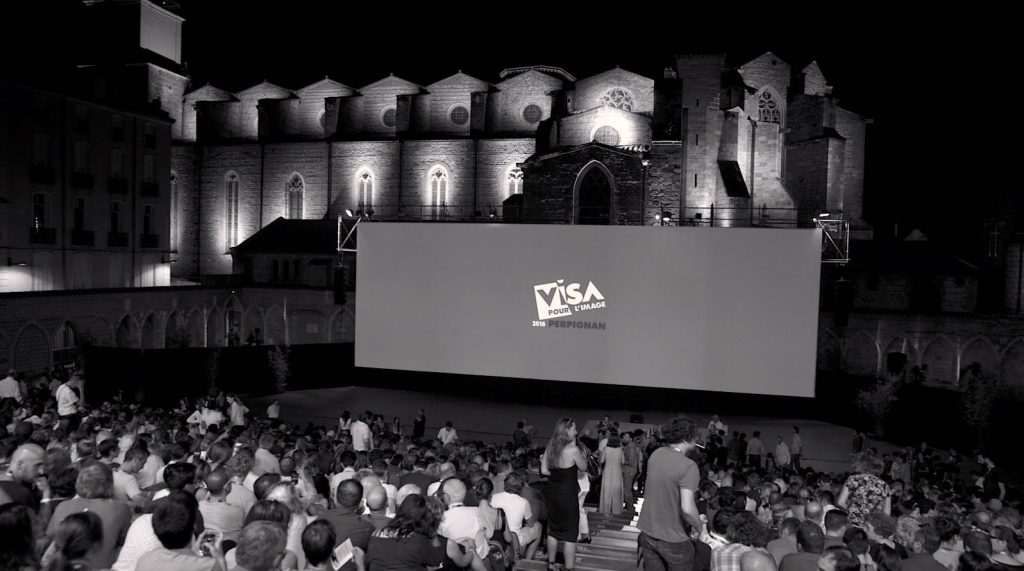 Visa Pour l'Image, the annual festival in Perpignan dedicated to photojournalism, paid homage to Abbas with a projection of his work on Saturday, September 8, 2018.
Read the story