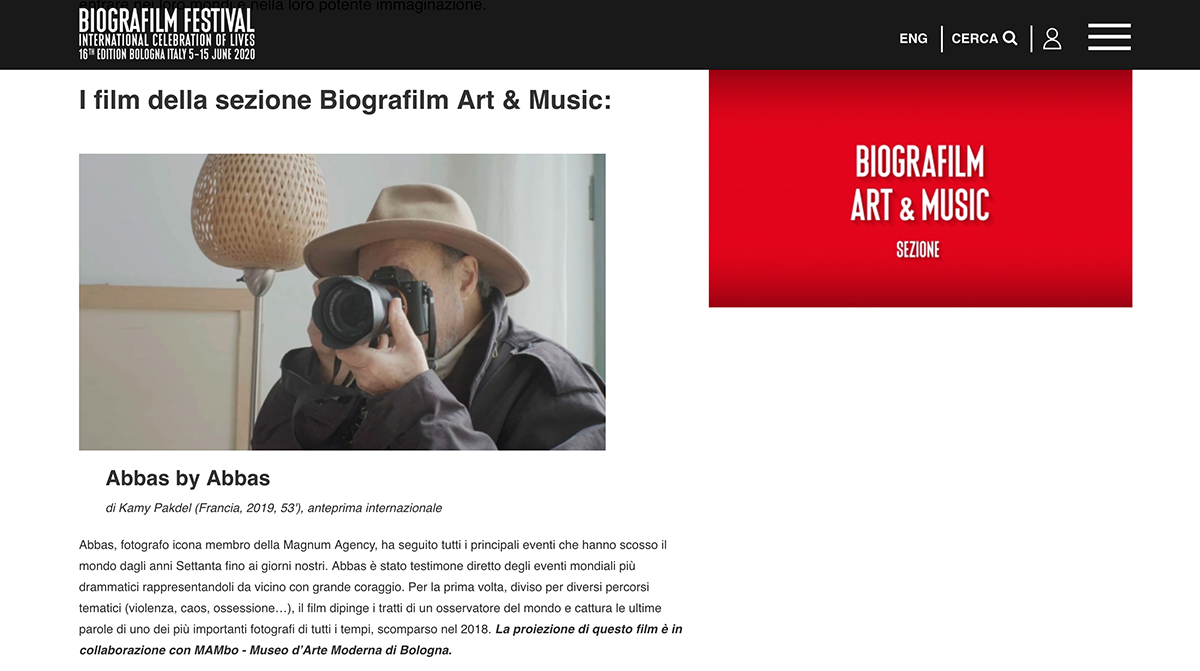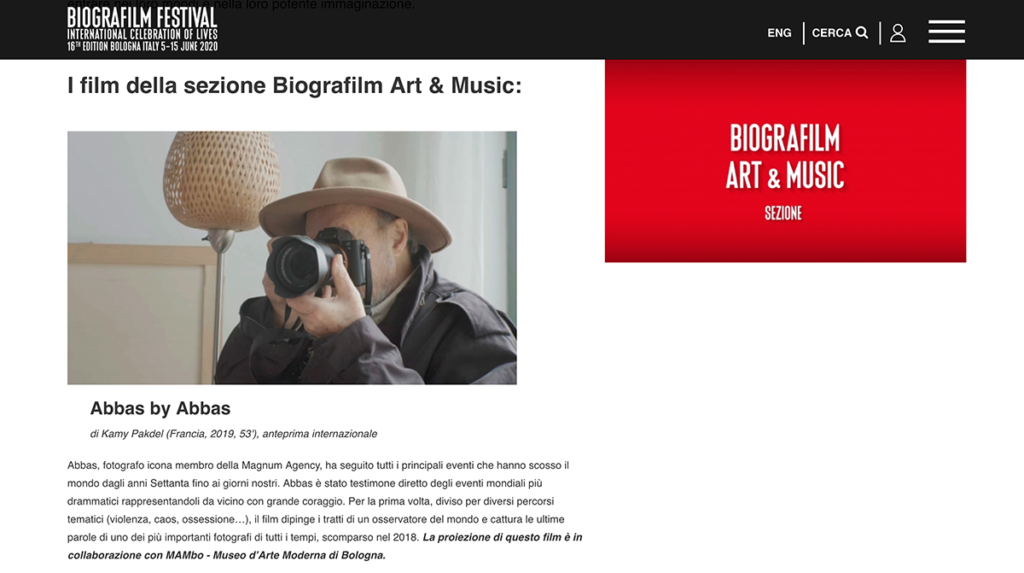 Abbas by Abbas, a film by Kamy Pakdel has been selected for the 16th edition of the Biografilm Festival, which celebrates great biographies and cinematic life stories in Bologna, Italy from 5-15 June, 2020. Due to the ongoing Covid-19 health crisis which requires the closure of cinemas, the festival will be held online this year. The screening of Abbas by Abbas is scheduled on Sunday, 14 June at 21:00 (time in Italy). To watch the film, reserve your place in their virtual cinema by creating an account on mymovies.it.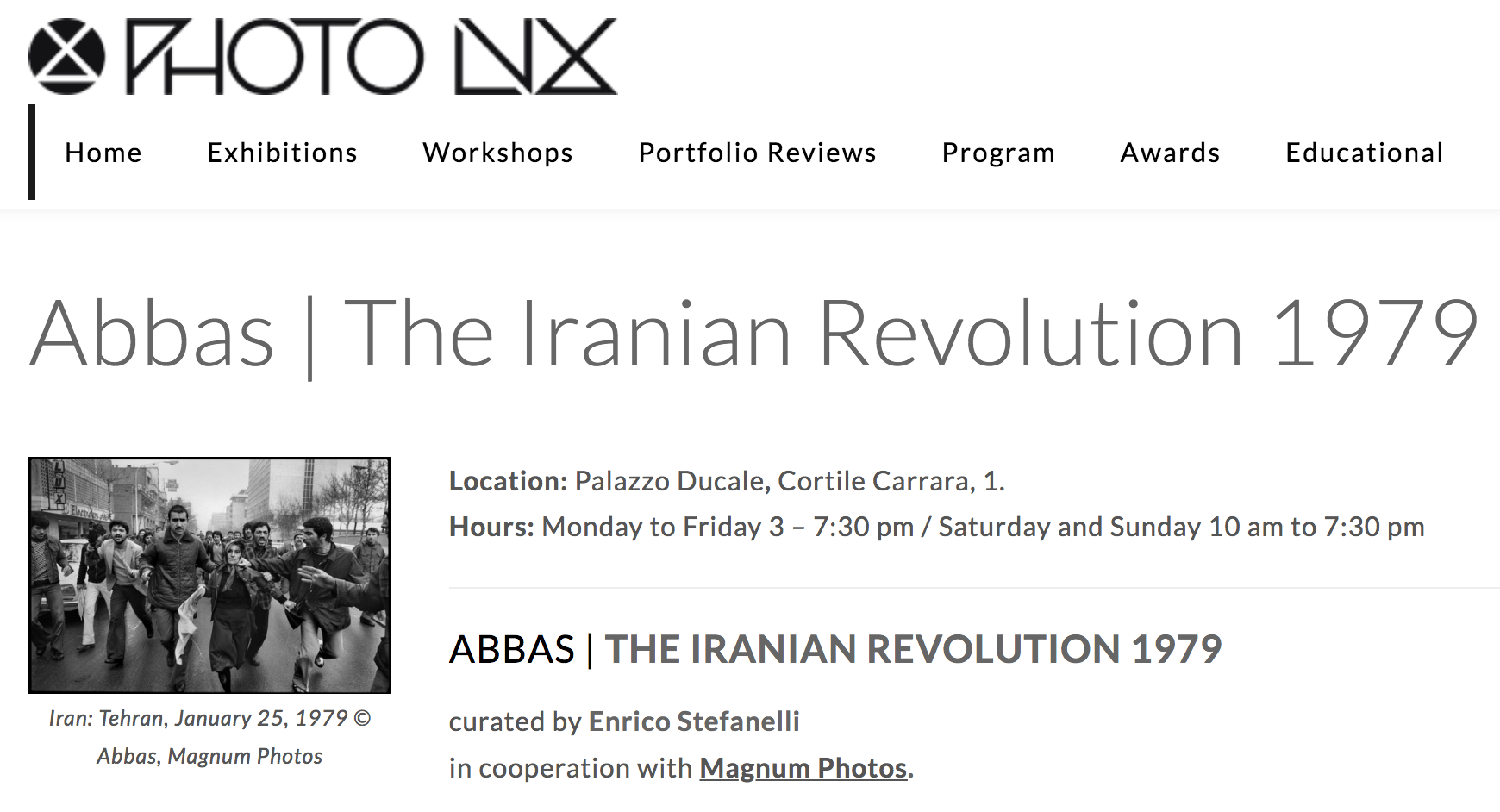 The Photolux Festival in Lucca, Italy pays hommage to Abbas with a solo exhibition of his work on the Iranian revolution.
From November 16 to December 8, 2019.
Palazzo Ducale
Cortile Carrara, 1
55100 Lucca,
Italy
Opening hours:
3 – 7:30 pm, Monday to Friday
10 am to 7:30 pm, Saturday and Sunday
http://www.photoluxfestival.it/en/abbas-the-iranian-revolution/