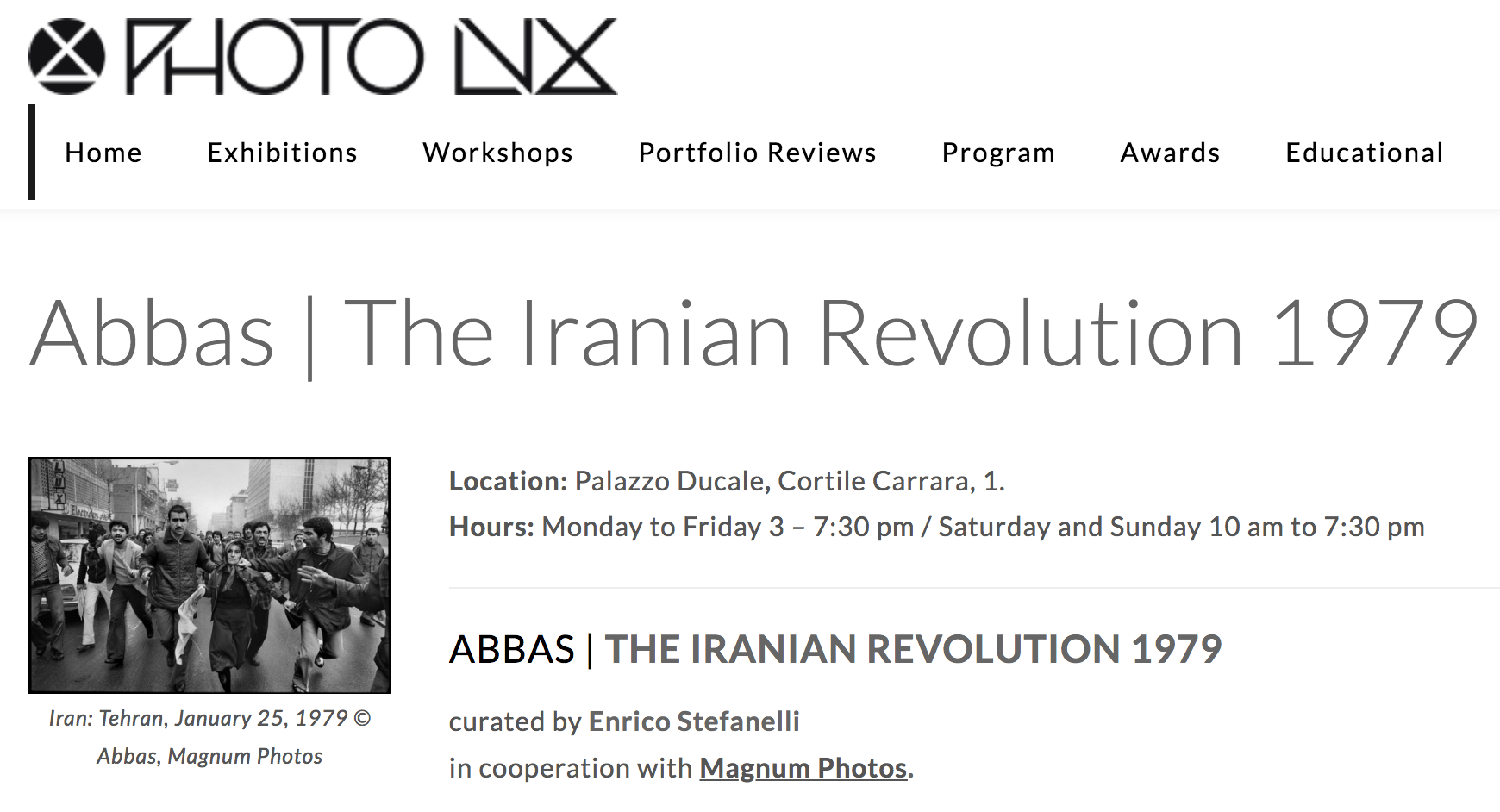 The Photolux Festival in Lucca, Italy pays hommage to Abbas with a solo exhibition of his work on the Iranian revolution.
From November 16 to December 8, 2019.
Palazzo Ducale
Cortile Carrara, 1
55100 Lucca,
Italy
Opening hours:
3 – 7:30 pm, Monday to Friday
10 am to 7:30 pm, Saturday and Sunday
http://www.photoluxfestival.it/en/abbas-the-iranian-revolution/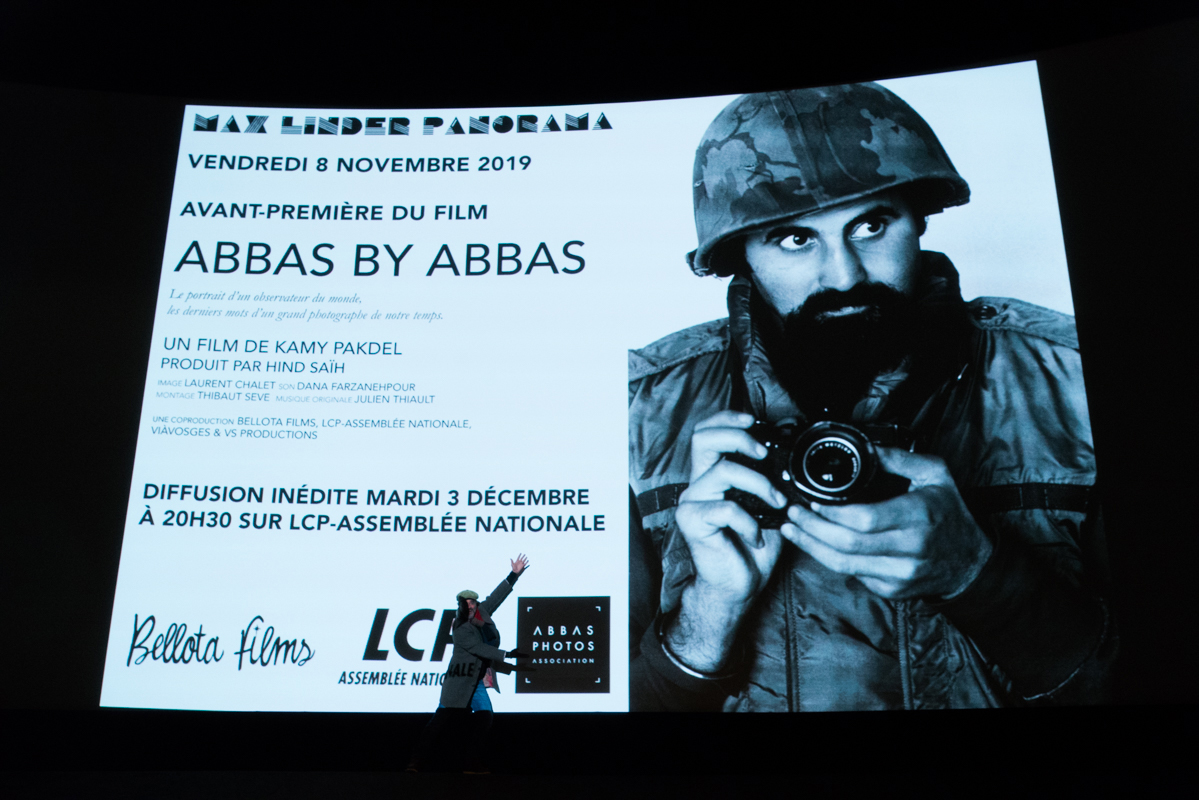 The Paris premiere of the film Abbas by Abbas opened to a full house at Max Linder Panorama on Friday, 8 November 2019. Abbas's family, old friends and the "who's who" of photography and journalism turned out in force to hear the last words of one of the world's greatest photographers. After the screening, everyone gathered at Café Delaville – where artists have come together for generations – to celebrate the life and work of the photographic legend.
Abbas by Abbas is a film by Kamy Pakdel, produced by  Bellota Films. Image by Laurent Chalent, sound by Dana Farzanehpour, editing by Thibault Sève and original music by Julien Thiault.
The film will be televised on the French parlementary channel LCP Assemblée Nationale (lcp.fr) on Tuesday, 3 December 2019 at 8.30pm.