LETTER FROM FRENCH PRESIDENT EMMANUEL MACRON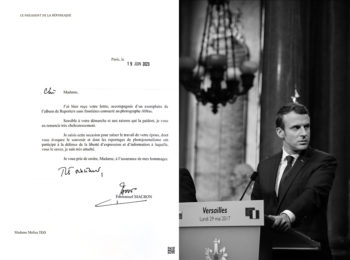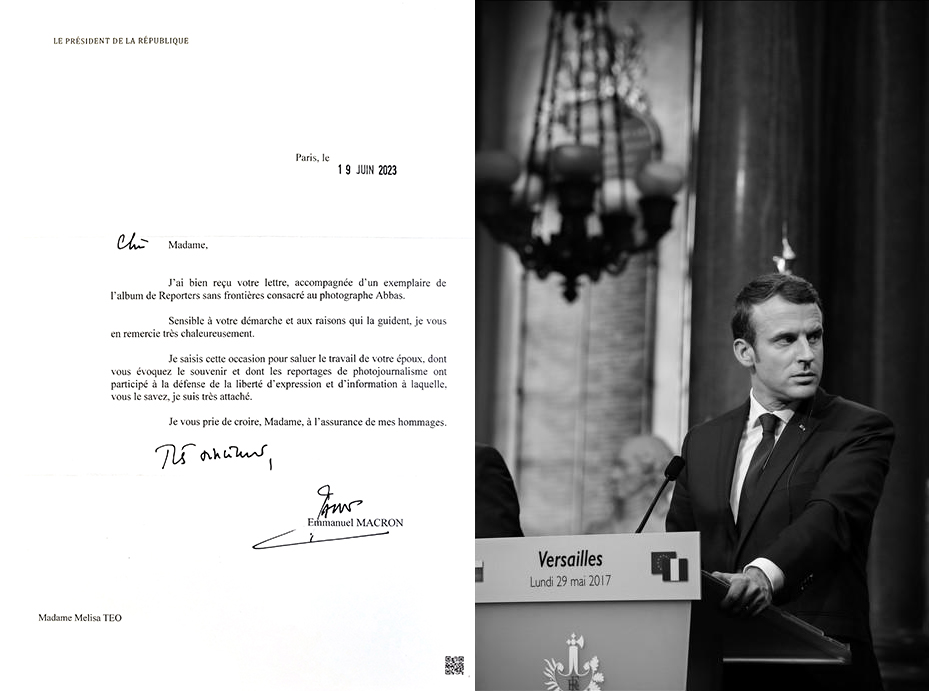 We are humbled to have received a letter from French President Emmanuel Macron thanking and congratulating Abbas' wife Melisa Teo for the album Abbas: 100 Photos for Press Freedom published in collaboration with Reporters Without Borders.
Translation of text:
"Dear Madame,
I have well received your letter accompanied by a copy of the album by Reporters Without Borders dedicated to the work of the photographer Abbas.
Sensitive to your approach and the reason that guides it, I thank you very warmly.
I take this opportunity to salute the work of your husband, whose memory you evoke, and whose photojournalistic reports participated in defending the freedom of expression and information to which, as you know, I am very attached.
Please accept, Madame, the assurance of my respect.
Emmanuel Macron"
The photo of President Macron was taken by Abbas at the Chateau de Versailles in 2017.
#Presidencedelarepublic #emmanuelmacron #abbasphotos #abbasmagnum #rsf #albumrsf