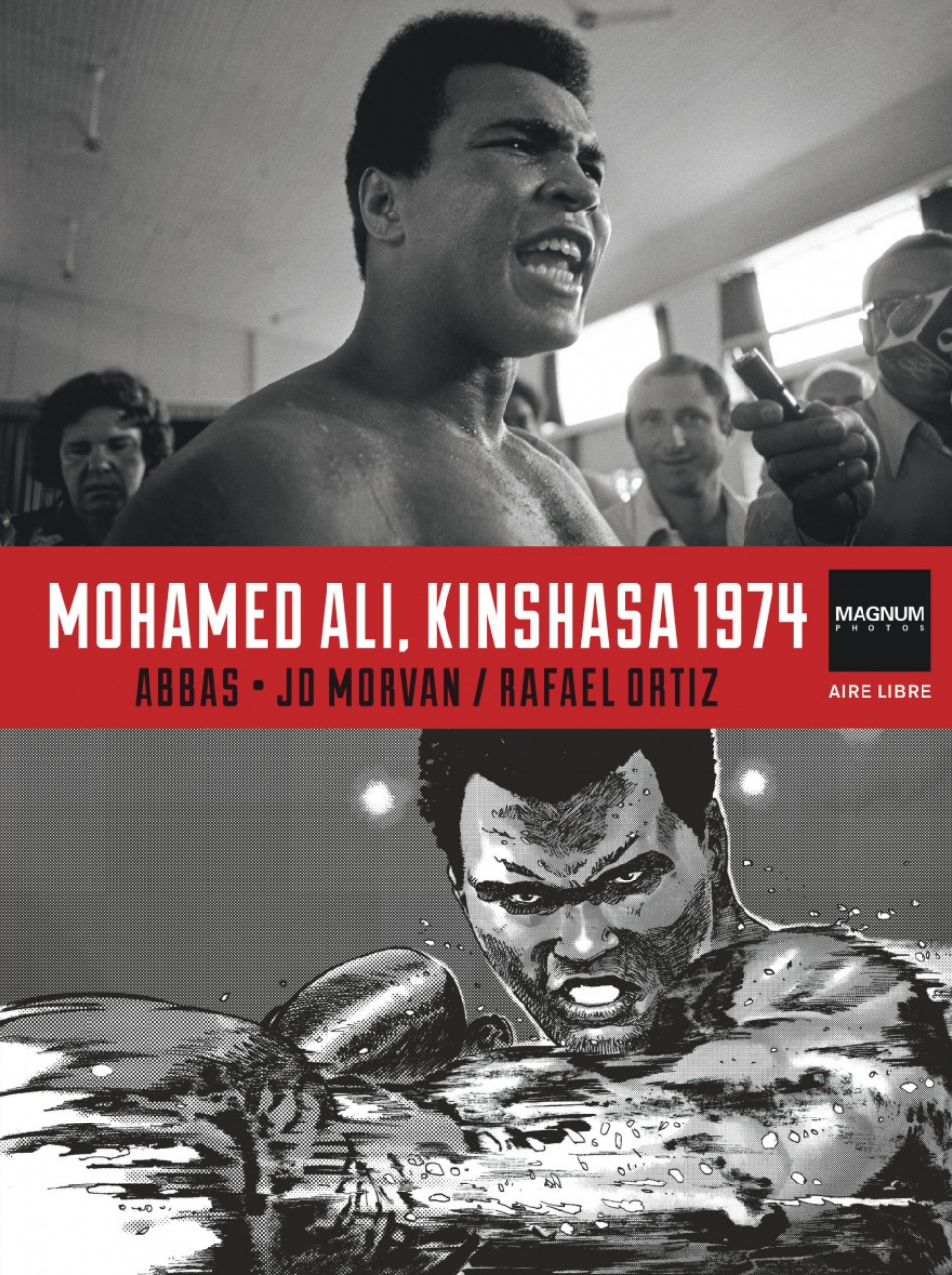 We are pleased to announce the launch of Mohamed Ali, Kinhasa 1974 – a graphic novel based on Abbas's photographic adventure at "The Rumble in the Jungle", the legendary fight between Muhammad Ali and George Foreman in 1974.
It's been described as the greatest boxing match ever fought. And arguably the greatest sporting event of the 20th century. On October 30, 1974, former world champion Muhammad Ali went up against George Foreman, the undefeated heavyweight champion of the world, in the famous "Rumble in the Jungle" in Kinshasa, Zaire.
Ali went into the fight as a 4-1 underdog after Foreman had knocked out the only two fighters to have ever defeated him. And for eight brutal rounds only one winner ever look likely. Foreman pummelled Ali with body shot after body shot but he refused to go down. The former champ took everything that Foreman could throw at him in a fight that was immortalised by Ali's famous 'rope-a-dope' tactics. Ali leaned back into the ringside ropes for round-after round while Foreman threw punch-after-punch at him.  By the start of the eight round, Foreman was exhausted. He had punched himself out.
Then, in a stunning reversal of everything that had happened up to that point, Ali exploded off the ropes and rocked Foreman with a devastating right and left combination that sent the champion tumbling to the canvas. Against all expectations, Ali had won by a knockout and reclaimed the world heavyweight championship.
Abbas was there to immortalise this once-in-a-lifetime fight. Now, 36 years later, his photos bring that famous night to life in this rare book – an incredible cross between documentaries, photo reports and graphic novels. Between each of his striking images, the authors fill in the gaps with the story of one of boxing's greatest nights. So it feels like you too are ringside at the "Fight of the Century".
Text and illustrations by Jo Morvan, Rafael Ortiz and Tréfouël. Published by Dupuis France.
Standard edition
• 136 pages
• 280 x 210 mm
• ISBN: 9782800163666
• 24.95 euros
Special edition
• A special edition limited to 777 copies is available with original frontispiece, numbered, signed and printed on art paper
• 35 euros